Create-Health, Your Partner On Keeping Health In Check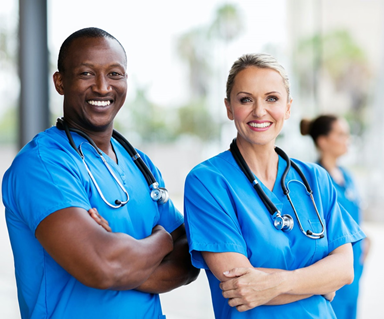 Create Health is home to a leading group of specialists in women's health – generating visions for a healthy future, improved well-being and more informed patients.
They provide superior care in the areas of obstetrics, gynecology, reproductive endocrinology, minimally invasive surgery, fertility, and in vitro fertilization, in addition to allied and complementary health services.
They believe in providing a colorful, pleasant and attractive place for patients – one that removes the 'clinical attitude' and focuses on building a care plan together.
On three levels, Create Health offers women and families modern and spacious consulting rooms with warm and inviting reception areas. Their primary clinic is located in Mount Waverley, in the inner south-east, adjacent to Waverley Private Hospital and in close proximity to the Monash Freeway.
Their professionals also offer consultations at the Cabrini Mother and Baby Centre in Malvern, Moorabbin, and many Berwick sites. Dr. Scott Pearce consults in Mansfield, Wonthaggi, and Cowes, while Dr. Haider Najjar consults in Drouin, Morwell, and Warragul in regional Victoria. The regional consultations are limited to gynecology and fertility.
Services:
Gynecology
Gynaecology involves the health of the reproductive system, including any concerns that are influencing it. These concerns are typically delicate, sometimes unpleasant and may be distressing, and as skilled gynaecologists, they recognize they can have a big influence on your life and personal welfare.
Highly Skilled and Expert Gynaecologists
The expert gynecologists at Create Health are kind, understanding, and sensitive to your feelings and circumstances. Priority is placed on keeping you well-informed and supported so that you feel empowered by the health decisions you make. It is their responsibility to restore your life quality and enjoyment, and they are here to assist you.
Fertility
Create Health is a thorough and highly individualized fertility service, accepting everyone who would like to establish their own family, no matter their personal circumstances.
Their fertility specialists are among the best in Victoria, and have assisted numerous people in achieving their family objectives for nearly 15 years. They will provide you with the latest advanced fertility information, science, and treatment along your journey.
Choosing to prioritize your family goals and undergo fertility treatment is an exciting step, and their mission is to empower you throughout your fertility journey by getting to know your personal desires, addressing all of your questions and concerns, and ensuring that you feel heard and cared for at all times.
Obstetrics
The relationship you develop with your obstetrician, midwife, and the friendly Create Health staff is one of the most significant components of private pregnancy care. It is vital that you have complete faith in your obstetrician to assist you through the labor and delivery process, which may be a very hectic period.
Please visit https://www.create-health.com.au/ for additional information and inquiries.