Deep tendon reflex (DTR) examination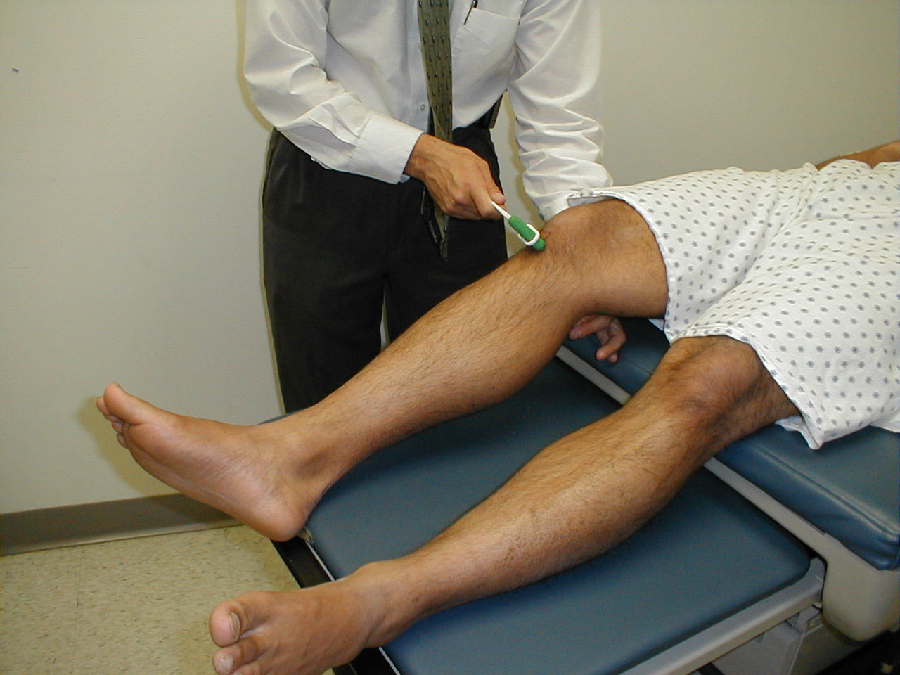 Forming an important part of the neurologic exam is the deep tendon reflex (DTR) examination. Still used to this day, it was originally described by Wilhelm Heinrich Erb and Carl Friedrich Otto Westphal over a hundredyears ago.
What is a DTR examination looking for?
Deep tendon reflex aims to test the integrity of the motor system by assessing the upper and lower motor neurons. In its simplest form, it involves stretching the tendon to watch how certain muscles contract and help identify any potential neurological conditions.
What does the DTR examination involve?
Evidence of hyporeflexia or hyperreflexia could point to underlying disease. This makes it essential that results are properly interpreted so that neurological conditions like multiple sclerosis, spinal muscular atrophies and spinal cord injuries are quickly identified.
There are five primary deep tendon reflexes: bicep, brachioradialis, triceps, patellar, and ankle. Each reflex corresponds to a particular nerve root and muscle and will evaluate the integrity of the root and associated nerve.
NINDS grading of DTR ranges from 0 to 4. A normal response is grade 2 or 3.
0: Absent reflex, no reaction
1: Small reflex, less than normal, or obtained with reinforcement
2: Lower half of normal reflex
3: Upper half of normal reflex
4: Increased reflex. Clonus may be present, and it is always pathological
Many neurological conditions can be painful and distressing. Only when a definite diagnosis has been given can the right treatment pathway be started.
Do you regularly see patients with tendon or neurological problems?
If so, why not sign up for our CPD Standards Office accredited Five-day patient assessment skills workshop? Offering practitioners the chance to enhance their skills in clinical decision making and diagnostic proficiency through CPD, it's ideal for doctors, nurses, allied health professionals, OPTs, midwives and medical students in particular.
Focussing on adult patients, this interactive programme provides practitioners with a springboard for diagnostic proficiency and clinical decision making.Held at the London College of Osteopathic Medicine and Guy's Campus, Guy's Hospital it's worth a valuable 35 hours of CPD.
Prefer to learn remotely? Our Five Day Patient Assessment Workshop Online course may suit you better. Just as interactive and tailored as the face-to-face course it's also worth 35 hours of CPD.
Both courses however tend to fill up very quickly so it's well worth booking up as soon as possible.